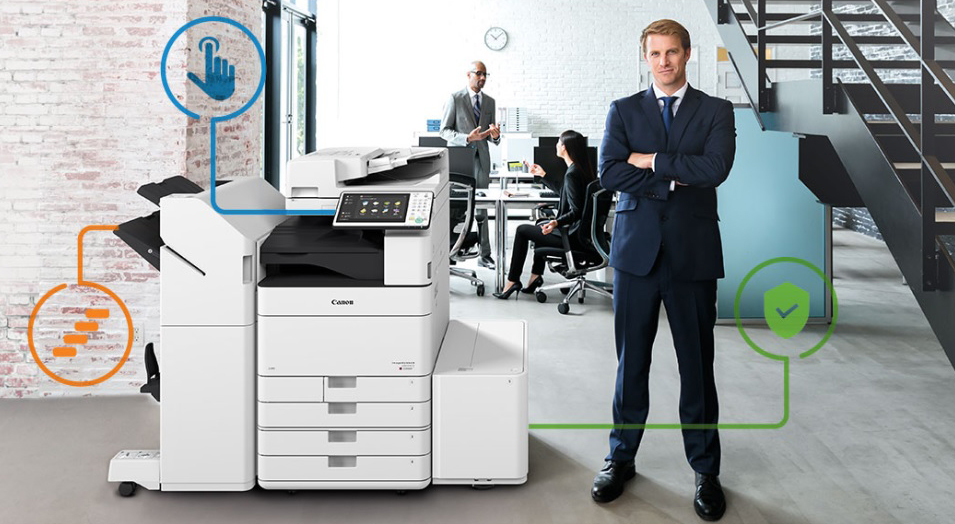 Multifunction Printers and Copiers
At United Business Technologies out of Gaithersburg, MD., we offer the best multifunction printers (MFPs) and copiers for businesses throughout the nation! In today's modern business environment, success means keeping up with the latest technology. The office of 'today' needs the ability to scan, print, copy, and fax. That's why it's important to maximize your company's productivity with one device that can do it all.
BROWSE OUR MULTIFUNCTION PRINTERS CATALOG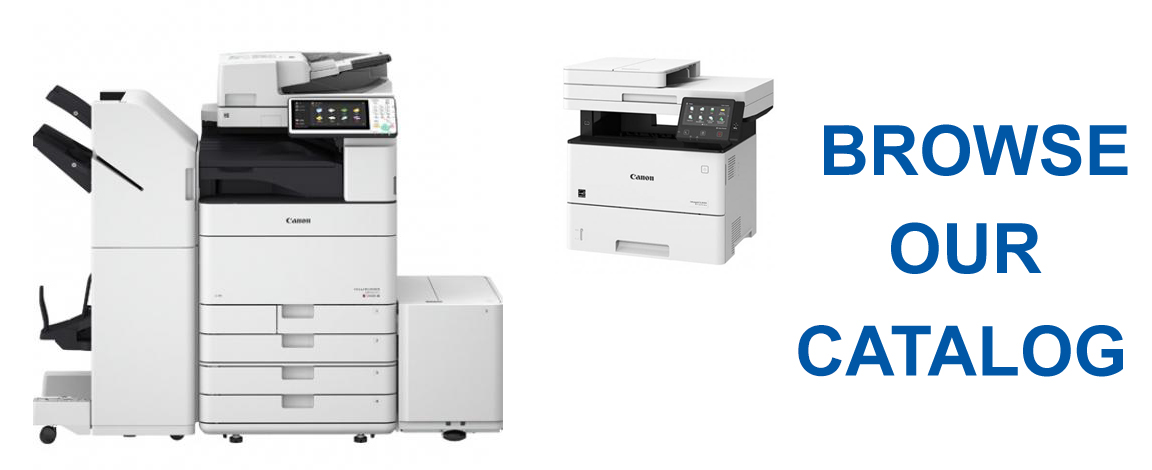 Features of Multifunction Printers and Copiers
UBT's multifunction systems perform the functions of printers, copiers, scanners, and fax machines and help streamline the office workflow by saving valuable time and of course, money.
Print
Take advantage of printing hundreds of documents within minutes all while reducing your carbon footprint with our Energy Star devices from industry leaders such as Canon, HP, and Toshiba.
Copy
Our multifunction printers and copiers allow you to make high quality, vivid copies so you don't lose the important details.
Scan
In addition, our MFPs have excellent document scanning capabilities and allow your team to scan to a variety of formats and locations such as, JPEG, PDF, EMAIL, network servers and so much more.
Fax
Need to send a fax? No problem! After you've copied or scanned a document send your fax via the internet.
Document Security
Now, more than ever has security and protection in the workplace become a vital role in company success. Don't let your precious documents get into the wrong hands. At United Business Technologies, our multifunction printers and copiers allow you to set passcodes and/or assign ID cards before distribution. You can even assign specific associates the authority to release the printing at the device.
It's no secret! Companies from Washington, D.C. to Los Angeles, California know that UBT is the technology partner for the modern business age. For more details about how United Business Technology can offer your company the right multifunction printer or copier, please contact one of our technology professionals today.