UBT's management team has in excess of 100 years of experience in the imaging industry and owns 100% of the company's stock. When dealing with the management of UBT, you are also dealing with active owners who have a proven track record of operating highly efficient, high employee productivity organizations that minimize cost, thereby allowing UBT to provide customers with the lowest possible prices.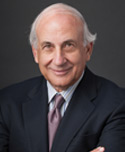 Armen Manoogian
Chief Executive Officer
Armen Manoogian has over 40 years of experience in the office imaging industry. He began his career at Xerox, where he held a variety of sales and management positions, and went on to become President and CEO of several companies before taking ownership of United Business Technologies in 2001. Under Mr. Manoogian's leadership, UBT's revenues have grown five times over making UBT one of the largest independent Canon dealers in the nation. He continues to be an influential entrepreneur and philanthropist in the Washington DC area. Mr. Manoogian graduated in 1964 from Penn State University with a Bachelor of Science in Business Administration. He also earned a Masters of Business Administration in Finance from Pace University in 1974.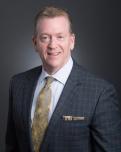 Stu Wise
President, Chief Operating Officer
Mr. Wise comes to UBT after having spent 35 years with ComDoc, one of the largest Global/Xerox dealerships at $170 million in annual revenue. At ComDoc, he started as a Marketing Representative in 1984 and worked his way to Regional President for their Ohio, Pennsylvania, and West Virginia operations in 2011. In his new role at UBT, Mr. Wise will be responsible for all field operations including sales, service, and operations personnel. A native of Youngstown, Ohio, Mr. Wise is a graduate of Youngstown State University where he is also a trustee for the Youngstown State University Foundation. Additionally, Mr. Wise has served as Chairman of the Junior Achievement board of Southwest PA and Vice Chair of the Pittsburgh Zoo and PPG Aquarium board.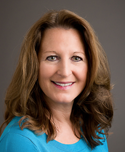 Doris Green
Chief Financial Officer, Partner
Ms. Green gained valuable public accounting and financial management experience at the accounting firm of Laventhal and Horwath based in Rockville, Maryland, where she worked for two years and became a Certified Public Accountant. Ms. Green has successfully held multiple positions including Accounting Assistant, Controller, and Vice President of Finance and CFO. Ms. Green graduated from the University of Maryland in 1985 with a Bachelor of Science in Accounting.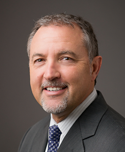 Dale Hopkins
Chief Operating Officer, Partner
Mr. Hopkins began his technical career in 1982 and has over twenty eight years of direct technical service and management experience. Mr. Hopkins has successfully held multiple technical positions including Service Technician, Area Supervisor, and Vice President of Service. Mr. Hopkins earned an Associate's Degree from Prince George's County Community College in 1981.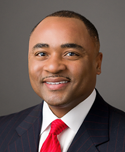 Terence Matthews
Senior Vice President, Partner
Mr. Matthews spent over twenty years in the imaging systems industry where he served in many strategic leadership positions including Sales Representative, Copier and Facsimile Sales Manager, Copier Imaging Divisional Manager and Vice President. Mr. Matthews graduated with a Bachelor of Arts from North Carolina State University in 1990, earning a dual degree in Business Management and Economics.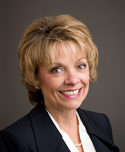 Cindy McCormack
Corporate Recruiter, Partner
Ms. McCormack has over twenty years of sales and sales management experience in the office imaging industry, where she has held numerous positions including Marketing Representative, Sales Manager, Color Graphics Manager, and Vice President. Ms. McCormack has been influential in building the Commercial Sales and Government Accounts division of United Business Technologies. She graduated from Rockhurst University with a Bachelor of Science Degree in Accounting and Systems Management.