UBT's Service Infrastructure
United Business Technologies provides the highest level of customer service to our clients. Our entire company infrastructure provides optimum levels of service to our partners at the lowest possible cost.
Technical Net Call Incentive and Measurement System
UBT's technical team is highly responsive and averages in excess of 28 years of hands-on experience. Generally, UBT's response time in all segments is 50% better than the national industry average. Our technical support covers both software and hardware like mobile printing and copiers through a single source which allows our technicians to provide faster response times and quicker resolutions to problems.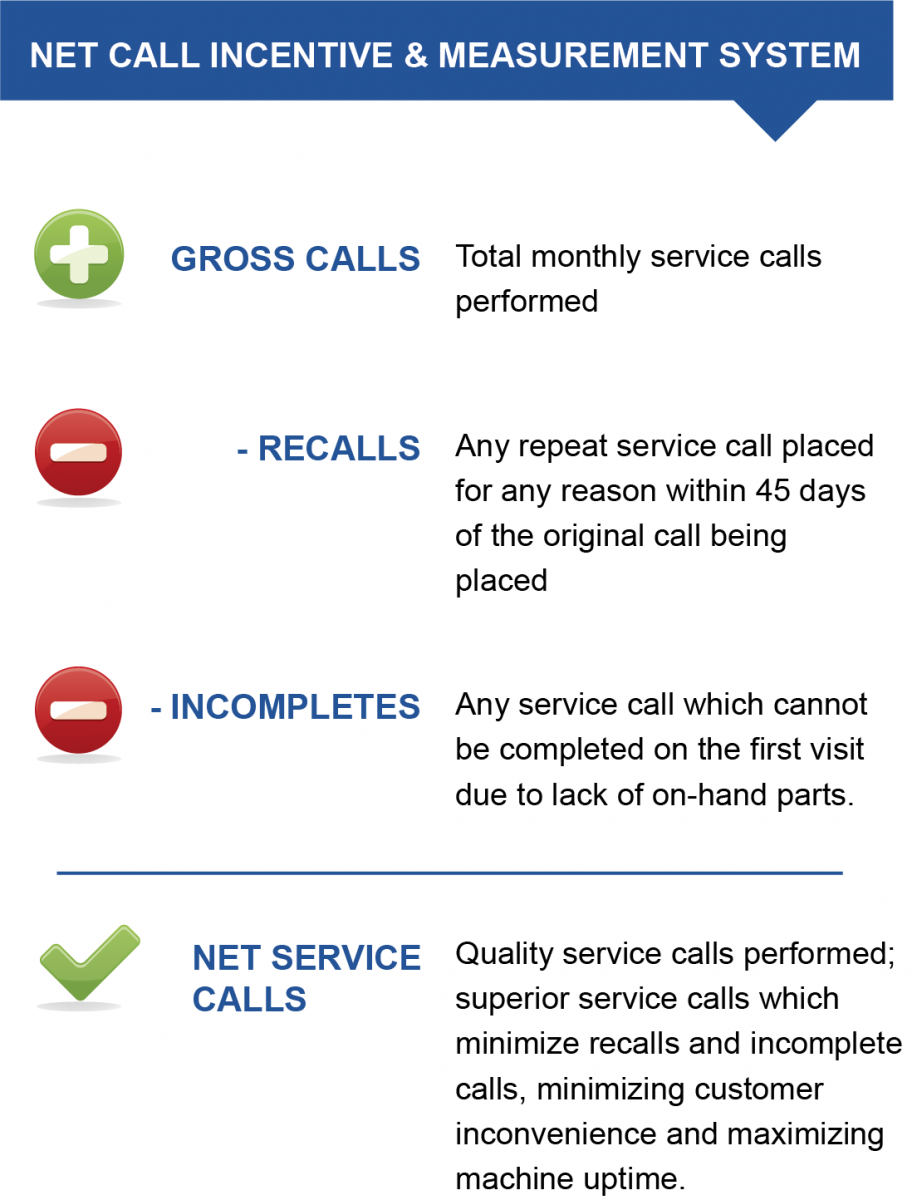 Financially Backed Guarantees
Unlike our competitors, UBT offers financial recourse on our service guarantees, thereby holding ourselves accountable to what we promise our customers. This ensures that when we guarantee a response time or uptime that we will follow through on that promise. In addition, UBT offers guarantees to all of our customers because we feel that every client deserves our best levels of service.
Flexible Solutions
Because UBT is 100% management-owned and operated, we are able to offer flexible solutions to our customers to meet each client's unique needs. This flexibility is very important in providing customized solutions versus a one-size-fits-all model that many of our competitors offer.
Leading Technology Partners
UBT partners with Canon and Toshiba for multifunction printers (MFP) as well as HP for smaller MFP and single-function printers. UBT carefully selected our technology partners based on the strategic value they provide our customers. As the MFP market becomes increasingly commoditized our technology partners have excelled in developing differentiated technologies that will provide our customers with the premier level of technology options as well as integrated solutions to propel their print environments into a new era of optimized document workflows.
Dedicated Fleet Monitoring
The devices that UBT is recommending for your office have built-in technologies that allow us to monitor your equipment proactively. This proactive approach allows UBT customers to experience the highest amount of uptime and you have limited involvement in managing the device fleet. When service alerts send from your device to UBT's Operations Center, UBT dispatches the closest field technician with the correct parts, so that your device is correctly fixed on the technician's first visit.
Automated Service Calls
One of UBT's goals is to continue to improve its award-winning service by increasing device uptime and shortening response time for our technicians. UBT now offers the option to have devices automatically send the service call notifications to our dispatch the moment they occur. By automatically notifying our service dispatch you need a technician, UBT can send service requests to your technician in real-time and shorten the amount of time it takes a technician to arrive on site.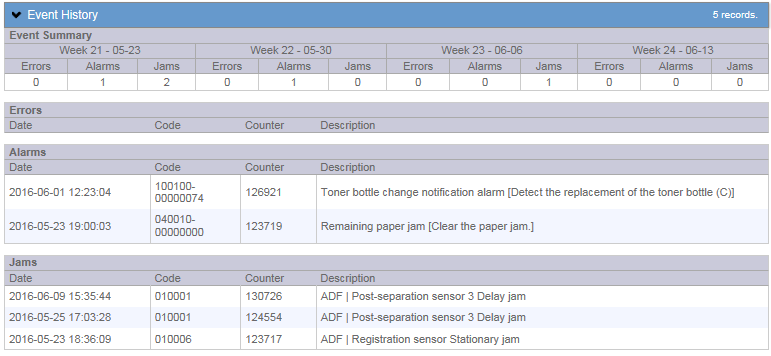 Automated Toner Replenishment
Our devices have the ability to send real-time notifications to our Operations Center when toner levels reach a certain depletion point. This allows UBT to send next day toner to the corresponding device before the device requires the toner to be changed and prevents any downtime from a lack of supplies.
This automated process increases uptime and provides the customer peace of mind and the ability to focus on other responsibilities.

Operations Center
UBT receives alerts of all error codes through our proactive and automated technologies built into your multifunction device. Once UBT receives the error code, the UBT Service Dispatch Operator will login to a portal site and be able to view your device. The Operator is able to look at the jam history, error log, and the useful lifecycle of the parts that are included in the machine. The operator then releases the call to the technician, providing them a detailed history on the machine as well as the parts to be replaced upon arrival.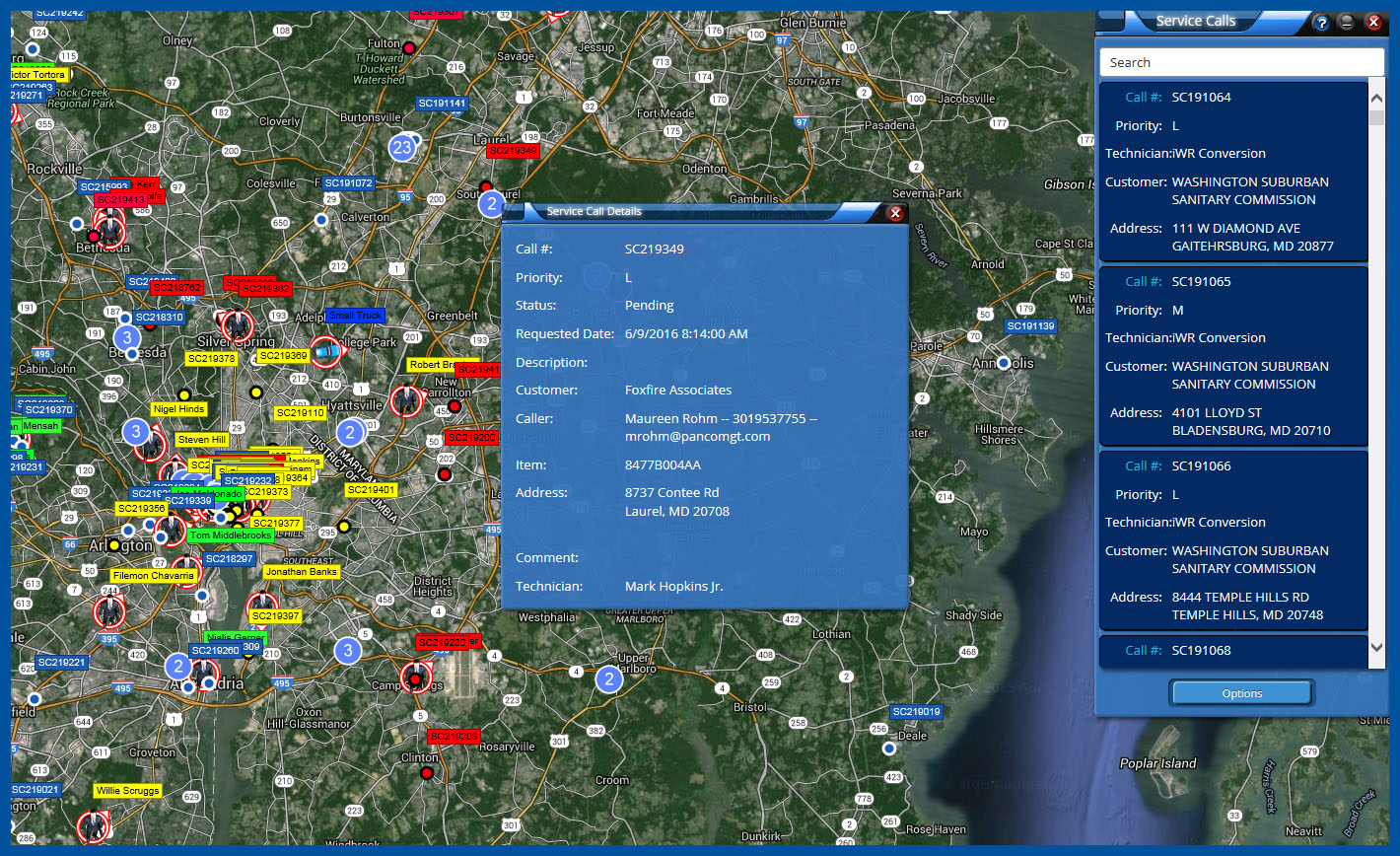 Service and support
UBT is accessible anytime via the on-line web portal, voicemail, or email for placing a call for support and during normal business hours (M-F 8-5pm EST) you can speak with one of our trained dispatchers.
Remote Firmware Updates
No longer will technicians need to interrupt your device during peak usage hours by performing necessary firmware updates. We can remotely monitor and update your machines to the latest firmware available to ensure the highest achievable performance.
Find out how you can partner with UBT. Contact us today for a consultation.