United Business Technologies (UBT) wanted to provide early notice that due to the worldwide chip shortage, Canon will temporarily manufacturer some of its toner cartridges without chips.

How do I identify whether or not my Canon Toner Cartridge has a chip?
A Canon Toner Cartridge produced without a chip will have orange labels attached to its box as shown here: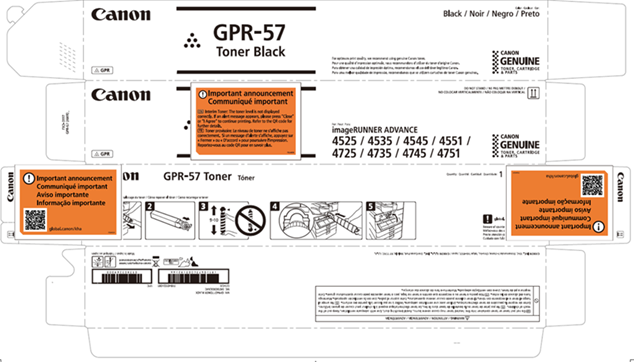 Here is a close-up view of what the label looks like:
Don't panic. You can still print!